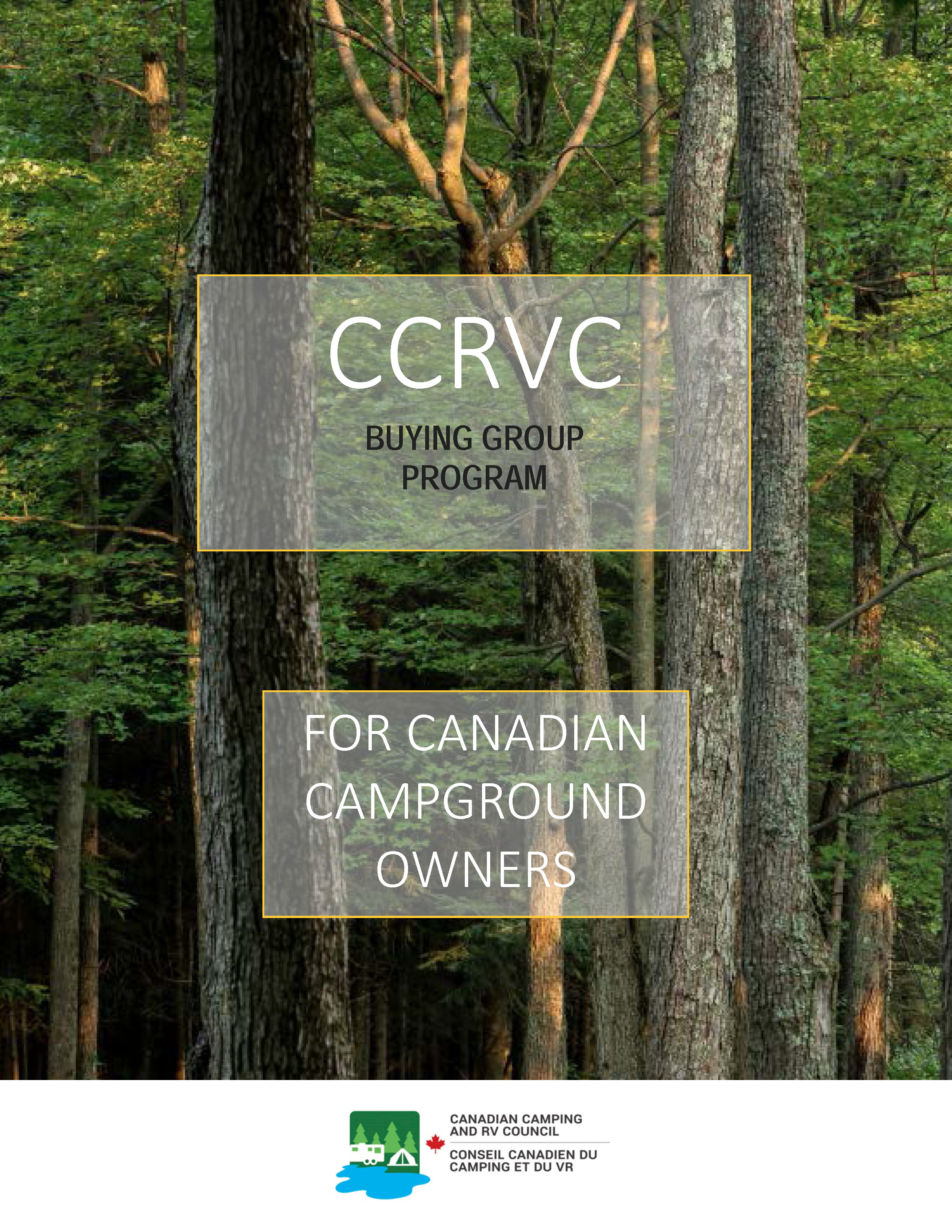 CCRVC Buying Group list of Suppliers
CCRVC Campgrounds are eligible to register for our buying group program with the National Golf Course Owners Association which gives your campground exclusive discounts and rebates with a large number of vendors.

Moneris Payment Solutions
Canada's largest merchant services company provides savings of up to 15% on credit and debit processing.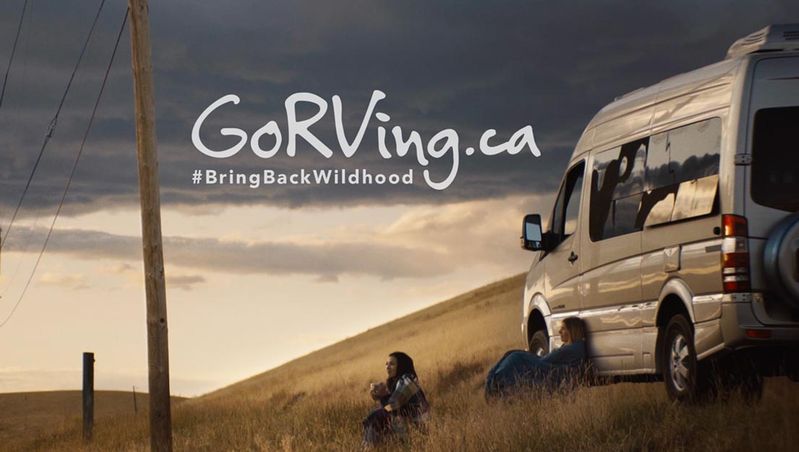 Go RVing Canada Marketing Program
The Camping Tie-in Program encourages you to use as many marketing tools as possible to further promote the RV camping lifestyle and extend your connection with Go RVing Canada and the CCRVC. As a Tie-in member you will find a number of marketing tools that can be used in a variety of situations.

Commercial Campground Insurance
CCRVC members enjoy an association preferred discount pricing of up to 15% and broad policy wordings. Our team understands that all campgrounds are unique, and we pride ourselves on offering policies that are tailored to the needs of each individual business.

Discounts on Events
Member Deals program connects CCRVC Campgrounds access to the world's greatest entertainment & travel discounts.

United Leasing
Flexible lease and loan options that can fit with the seasonality/cash flow of your business. Assets include tractors, cabins, yurts.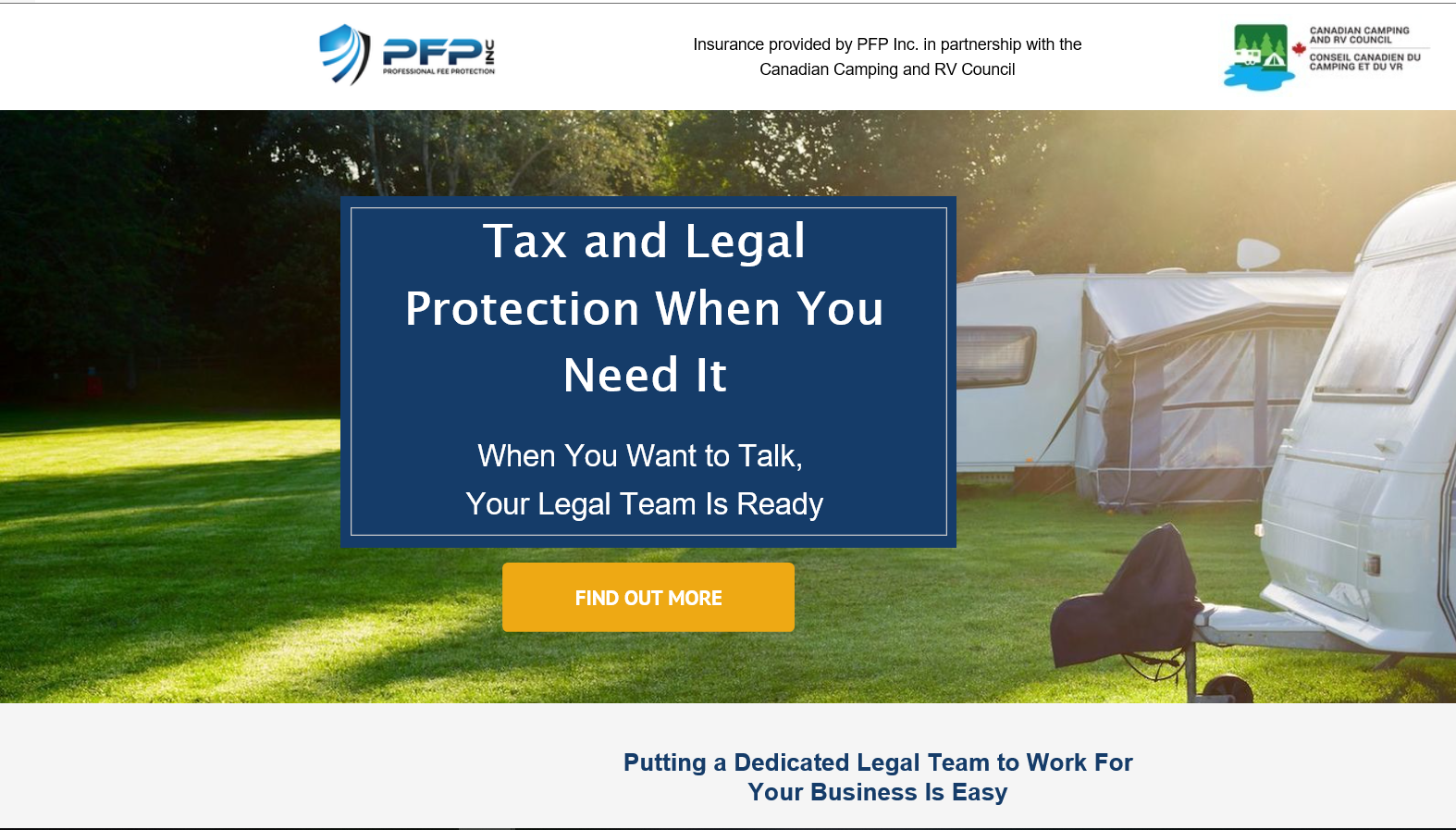 Exclusive Tax and Legal protection through PFP Insurance
CRA Audit insurance provided by PFP Inc. in partnership with the Canadian Camping and RV Council that can protect your business from unexpected tax and legal issues. Exclusively for CCRVC Campgrounds.

Discount on Clothing
Enjoy Mark's Pay-As-You-Go Card and receive a 10% discount on items listed on the card.

NAPA – North American leader of automotive parts & accessories
Savings up to 20% on automotive parts and accessories.

View full listing of benefits.