Go RVing Canada

Marketing Program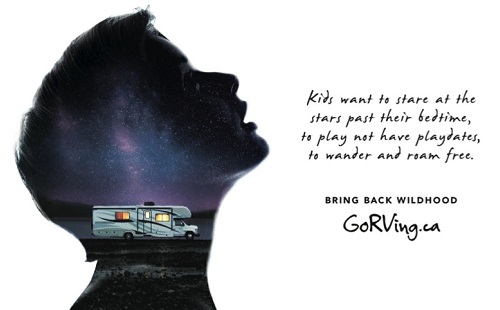 The Go RVing Canada Campround Tie-in Program is an exclusive benefit to CCRVC Campgrounds which provides campgrounds with many marketing tools and programs to help you promote the RV camping lifestyle and your business.
As a Campground Tie-in Member you will find a number of marketing tools that can be used in a variety of situations.Camping Tie-in members would receive an enhanced listing on Go RVing Canada's website, including the addition of a picture.
Participating Tie-In members receive promotional materials including videos and posters that reflect the new Go RVing Canada national ad campaign, "Bring Back Wildhood."
* From our research, listings with photos receive more engagement. We want to drive more traffic to campgrounds across Canada.
If you are interested in learning more about the program and how it can help your business grow, please contact our office at info@ccrvc.ca.