CCRVC is pleased to announce our newest endorsement partner –  PURIFYD®SYSTEMS.
PURIFYD®SYSTEMS was created to protect your customers, staff, family and friends from a wide array of contaminants – where they live, work and travel.
PURIFYD®SYSTEMS provides potential revenue streams for your business. As the COVID-19 pandemic continues to change the way we live, in this ever changing world. Members will now be able to restore guest confidence in camping safely – and in a big way!
The Systems of PURIFYD®SYSTEMS provide ways and means to which members are compliant with Provincial phased-opening requirements and introduce new revenue generation to offset any new costs.
For further information on exclusive member benefits and to contact PURIFYD SYSTEMS, click on the button below.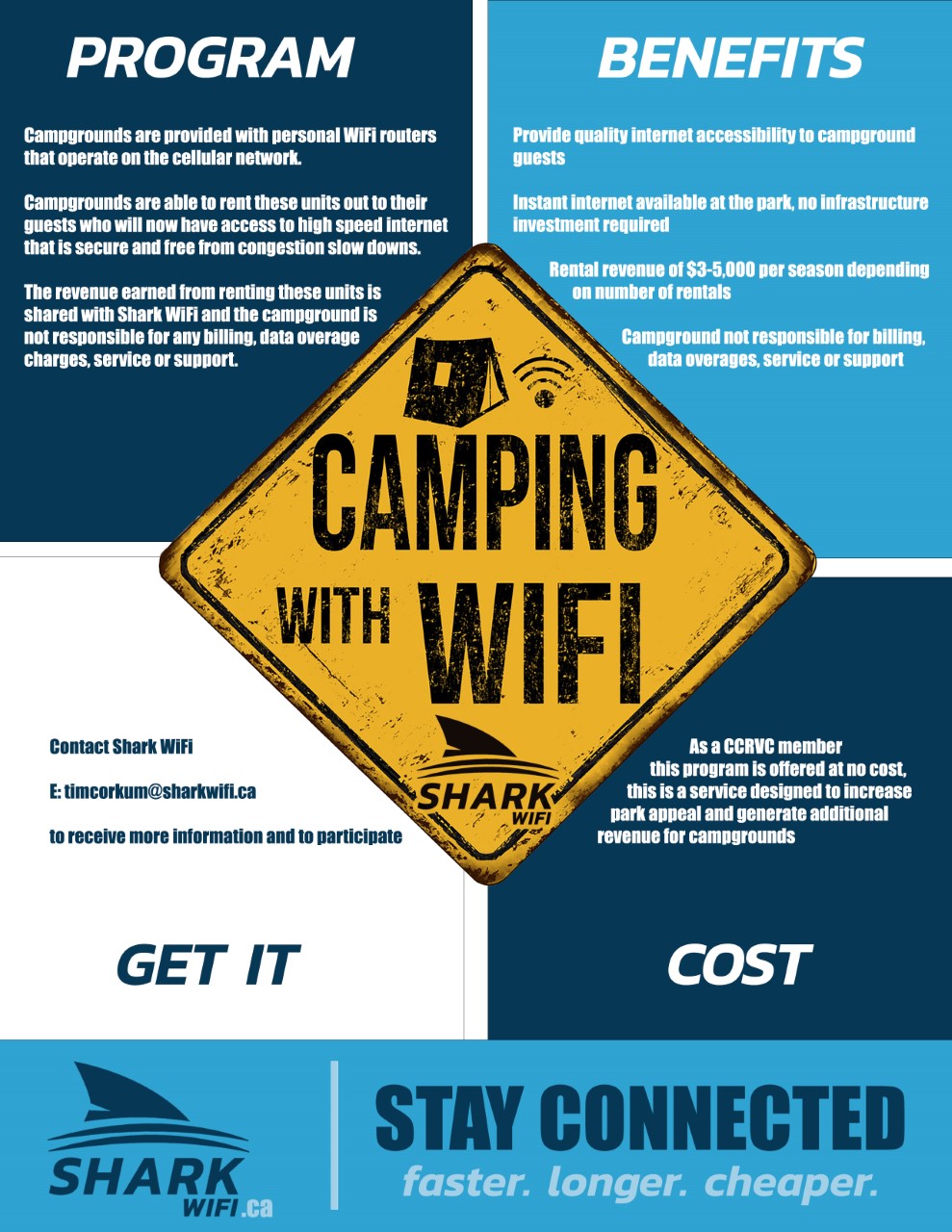 SHARK WEBINAR INFO SESSION:
Shark Wifi hosted a webinar addressing questions about this program for CCRVC members July 23, 2020. The complete recording can be accessed here: