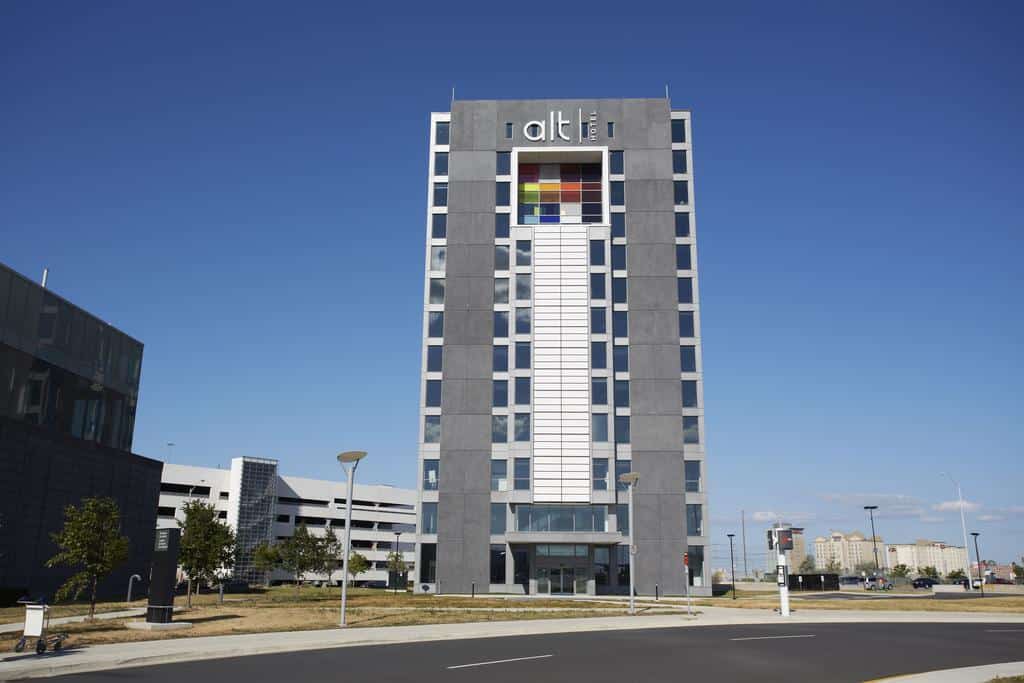 CANADIAN CAMPING AND RV COUNCIL GATHERS IN TORONTO, ONTARIO FOR OPEN AND ANNUAL GENERAL MEETINGS.
Toronto, Ontario, November 21, 2019 –
The Canadian Camping and RV Council held their Annual General Meeting and Open Board meeting in Toronto, Ontario on November 21, 2019.  In attendance were board members from British Columbia, Alberta, Manitoba, Ontario, Prince Edward Island, Nova Scotia, and New Brunswick, as well as both the Recreational Vehicle Dealers Association of Canada (RVDA of Canada) and the Canadian Recreational Vehicle Association (CRVA). Guests included Chris Mahony from GoRVing Canada, Sean Richards and Heath Padgett from CampgroundBooking.com, and Simon Tessier from Camping Quebec.
In his report to the Board, Executive Director Shane Devenish outlined the current membership status, at 557 members nation-wide, and detailed his networking success at the ARVC Conference in Knoxville, Tennessee, where several contacts for new prospective associate supplier members were made.
Mr. Devenish also reported on the Canadian Outdoor Recreation Roundtable (CORR) formation, which was officially announced in October 2019, with CCRVC included as a Trade Association member.  CORR members represent thousands of businesses that produce vehicles, equipment, gear, apparel and services for the millions of Canadians who enjoy our national parks, waterways, byways, trails and outdoor spaces. The collective outdoor recreation industry is conservatively estimated to produce $24.6 billion in economic activity for Canada each year, generating an estimated 472,713 direct jobs, $7.1 billion in taxes and $52.1 billion in total revenues.  CCRVC is proud to be included in this collaborative initiative.
The Canadian Outdoor Recreation Roundtable strives to achieve the following:
Ensure the primary drivers of the outdoor recreation economy across Canada are recognized;
Foster federal collaboration that will enable the outdoor recreation economy to reach its full potential;
Remove barriers that prevent private investment in public lands and waters to improve conservation and access for outdoor enthusiasts;
Work with all levels of government to ensure that recreational access and high-quality visitor experiences are prioritized; and
Promote sound conservation practices, since Canada's outdoor recreation economy is dependent on responsible and sustained use of our public lands and wate
The Canadian Camping and RV Council looks forward to working with the CORR into the future!
The executive committee announced that Cara Braeutigam has been hired to a full-time position, beginning October 1, 2019, fulfilling member benefit, membership drive, website development, and other clerical duties necessary for the daily operations of the association.
Discussions surrounding the launch of the new National Reservations System and RV Trip Planner at www.gorving.ca provided insight into site traffic results and additional features being added in the coming months. This exciting new tool is live and is proving to be a key business asset for association members. Efforts to increase awareness and engagement in these products is a focus for the coming months, alongside the consistent and award-winning advertising programming provided by GoRVing Canada and their team. New projects include campaigns with several social media influencers, leveraging RV show opportunities nationwide, and enhancing the assets provided via the Marketing Advantage Program (Tie-In Program)..
Government advocacy work on behalf of the RV and Camping industry will continue, with focus remaining on the CRA income tax issue.  The Canadian Camping and RV Council remains diligent in communicating the needs of our industry members to all political parties, specifically in light of the new minority government status, as we continue to address this important topic.
Finally, the official announcement of the new association website at www.ccrvc.ca was made November 7th, 2019.  This new, dynamic website offers an enhanced members-only section with access to resources, supplier listings, and other information. Other changes include easier site navigation, comprehensive campground listings, and industry details.  The new website also enables the CCRVC to begin offering advertising space to members for both website ads and newsletter sponsorships.  For information on advertising programs and pricing, please contact cara@campincanada.ca.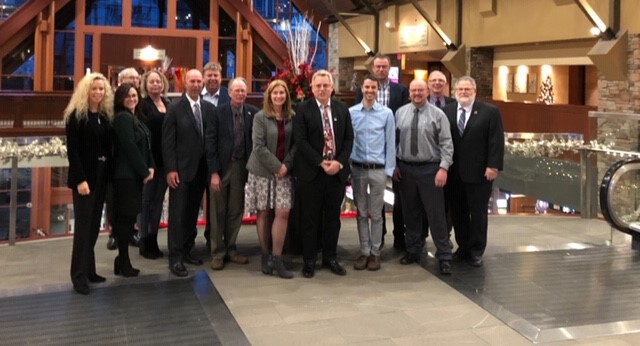 CANADIAN CAMPING AND RV COUNCIL HOLDS JOINT BOARD MEETINGS WITH GO RVING CANADA IN RICHMOND, BC NOVEMBER 21ST-22ND, 2018.
Burlington, Ontario – November 26, 2018 – The Canadian Camping and RV Council ("CCRVC") and Go RVing Canada held joint Board Meetings for the first time November 21st-22nd, 2018 at The River Rock Resort in Richmond, BC. The meetings enabled the respective Boards to learn more about each Canadian RV and Camping Industry stakeholder while sharing ideas for the future that will truly benefit Private Campgrounds across Canada.
Go RVing Canada's Board is comprised of Chairman Jim Gorrie from GNR Camping World in Winnipeg, President Chris Mahony and Directors representing RVDA of Canada and the Canadian Recreational Vehicle Association. The Canadian Camping and RV Council's Board consists of Chairman Robert Trask of Chesley Lake Camp, Executive Director Shane Devenish,  Directors from RVDA of Canada and Canadian Recreational Vehicle Association and Directors from the Provincial Campground Owners Associations across Canada.
On November 21st during Go RVing Canada's Board Meetings, Chris Mahony confirmed that they will continue with the #BringBackWildhood theme for 2019 which has seen several advertising awards for Go RVing Canada. In other exciting news, Go RVing Canada announced that they have developed a seasonal camping microsite on www.gorving.ca which is scheduled to be available by the end of 2018. Stay tuned for this exciting feature!
Go RVing Canada shared their extensive 2019 Media and Digital Platform with the CCRVC's Board of Directors. Go RVing's Digital Media will drive conversion to the following KPIs (objectives) on www.gorving.ca : 1) RV Affordability Tool – Find out how affordable RVing really is 2) RV Comparison Tool – Find the right RV for your family 3) Dealer Locator – Find your closest RVDA Dealer and 4) Trip Planner that gives campers a great tool to search for Campgrounds across Canada.
Go RVing Canada's PR Agency reported that total media PR for 2018 YTD has resulted in 90,437,405impressions! A truly astounding figure. GoRVing.ca visits are up by 8% over 2017 with over 1.4 Millionsearches in 2018 including nearly 350,000 clicks to locate campgrounds to make it easier for our consumers to find your business.